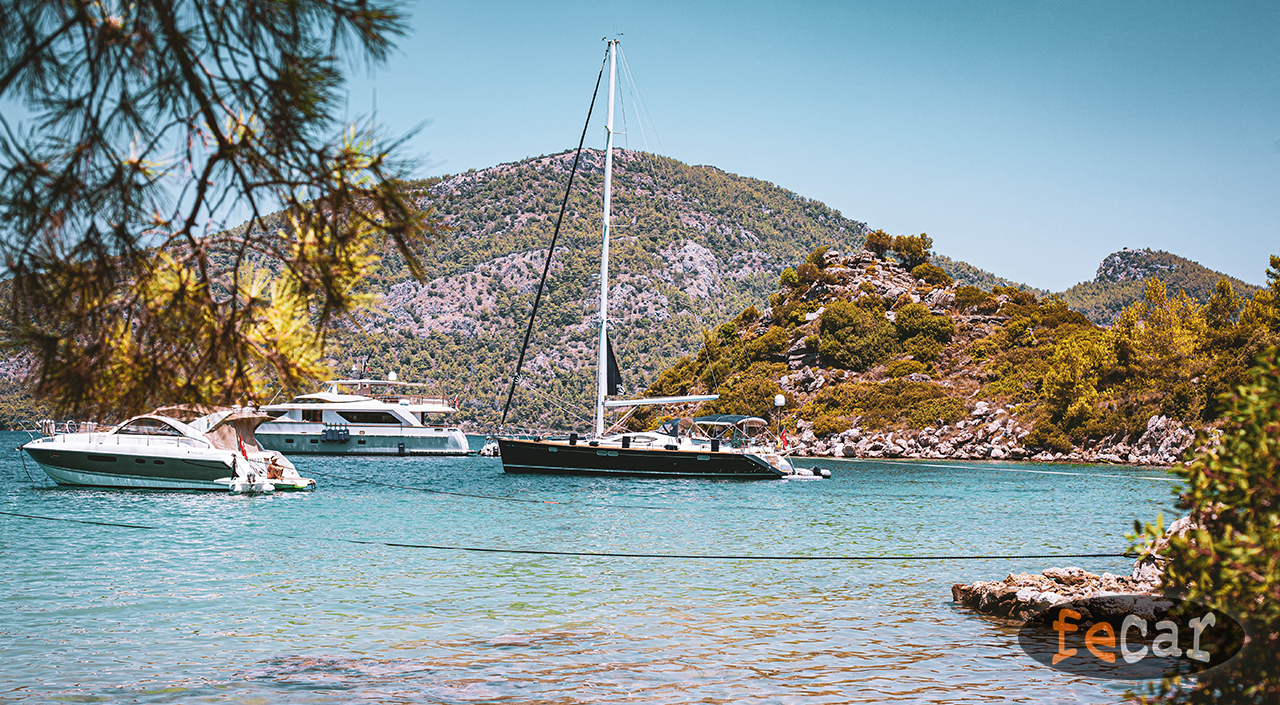 Car rental has improved rapidly over time. The biggest reason for this is the significant material increases in vehicles. It is also necessary to provide vehicles in order to ensure ease of transportation. We are making your holiday better with our Marmaris car rental service. You can continue your journey thanks to your rented quality vehicle.
Marmaris is the first to think of a holiday resort. Before going on holiday, everyone thinks about the enjoyment they will experience during this holiday. In such cases, the Marmaris car rental continues to provide you with a reliable service so that your holiday does not turn into a nightmare. We carry out all these services in association with our professional team. We are thus preferred in the first place among the companies in which more than one option is included. It would be a good decision to learn from the people who have experienced that car rental is a great comfort for long journeys.
Explore with Marmaris Car Rental
There are many places to visit in Marmaris. Everyone wants to explore these beautiful places and visit them thoroughly. If you want to explore Marmaris again in a short time, you must take advantage of the use of vehicles. Otherwise, you're having a vacation that's missing. You can rent a car from your location and travel as you wish, and you will have the chance to see Marmaris' unique locations. The tool also saves time. So when you look back, you'll add the moments to your memories when you're smiling.
You can take advantage of not only Marmaris but also Fethiye car rental options.
If you wish your holiday to go smoothly, you will need to get the perfect Marmaris car rentalservice. The vehicle you are renting should not leave you in a difficult position in any way. Otherwise, you will not be able to enjoy a comfortable holiday as you wish. In order to guarantee this situation, you need to investigate the quality level of the car rental company, the reality and the impact of its experience before you can reach an agreement. Increases in demand for car rental have enabled companies to pour themselves in this direction. That's why it's hard for people to choose the right company anymore.
Pleasant Hours with Marmaris Car Rental
We are saving you from this difficult situation with our Marmaris car rental service. Thanks to the secure communication we are establishing with you, we are informing you what an experienced background we actually have, and that our teammates are made up of individuals who are specialized in the field. If you want to see the reflections of experience in your life like the rest of us, you can make a reservation at the car rental point by performing a review on our site. We work as a team in order to provide you with the best service. We provide you with the earliest possible reach for the beauties of Marmaris. With Marmaris car rental you will have taken sure steps to pleasant hours. We will be proud to be the occasion for the smile on your face and we will continue on our way with more power.
Marmaris Car Rental and Unlimited Driving
We continue to serve many areas on behalf of our car rental company. Special services offered during your trip are also a great advantage. With Marmaris car rental, it will be inevitable that you will have long and unlimited driving experience. Don't worry that we're always there for you on the roads that come out of these experiences. In addition, the choice of vehicles is entirely owned by your customers and it is possible to rent any vehicle that is suitable for your personality capacity. In this case, which provides great convenience, if you are working with a company that does not push you too much financially, the size of the business will change a little more in the good direction.
Marmaris Car Rental Method
In recent days, car rental companies are highly preferred. One of the main reasons for this is the convenience offered to customers. Marmaris car rental in the name of this beautiful holiday resort in order to witness the most beautiful moments in our support. There will be little chance of you having problems on this journey with support. Our options include luxury, medium and VIP minibus rental services. In such cases, comfort will be inevitable. Rental sourcing is very fast in order not to keep you waiting. Thanks to our professional team, these transactions are handled at even more advantageous prices. We also continue to be with you in the name of roadside assistance in any situation. Don't forget to heed the holiday suggestions we have given on this journey.
Dalaman Airport rent a car | Car Rental in Dalaman | Fecar Rent A Car home page you can find the most suitable vehicle.